Think hummus is just for chickpeas? Think again.
Happy Monday everyone! Hope you all had a healthy and relaxing weekend! Today, I wanted to write a post tributing Norooz, which is also known as the Persian New Year.
Why Exactly Is the Persian New Year in March?
Before Iran was an Islamic nation—actually, before Iran was even called Iran—there was a vast Persian Empire that expanded as far East as Istanbul and as far West as India.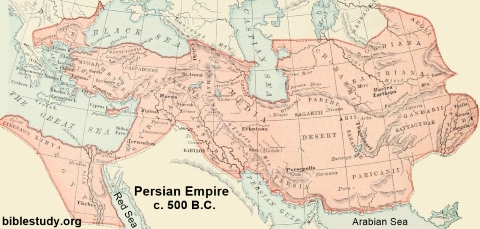 Clearly, things have changed in recent years haha. But along with the ancient Persian empire came an ancient Persian belief system called Zoroastrianism. I'm not going to get into the nitty gritty of things, because frankly I don't understand all of it, but essentially Zoroastrianism follows the Northward Equinox, thereby recognizing the first day of spring (i.e. March 21st) as the first day of the New Year.
If you think about it, it kinda makes sense. Spring is a time for rebirth and rejuvenation. It makes sense to start over with Mother Earth and the rest of the planet. Not that I'm hating on having a new year according to the Roman calendar or anything, but I understand the concept behind Norooz, which literally means 'new day' in Farsi.
What Happens During Norooz?
Norooz is a great holiday in Persian culture! We eat, we dance, and we celebrate, just like every other culture's holidays. However, there are also traditional foods and preparation methods that are pretty important and essential to this holiday.
First, there's the famous haftseen. It involves a table that is set with various items (seven to be exact) that all begin with the Farsi equivalent of the letter 'S.' Don't ask me why we pick what we pick because frankly I don't know. I'm sure some other Persian food blog out there does. But anyways, we set up a beautiful spread to admire about 1-2 weeks before the big day.
Here's an example from one of my favorite Persian cooking blogs about what a haftseen should look like:
Of course, this isn't the only way to set up a haftseen. Some people like to keep their haftseen clean and elegant.
Some people like to take things dark and get kind of romantic.
And some people (especially elaborate Iranians) like to pretend haftseen is a full on Persian wedding…
Traditional (and Not So Traditional) Norooz Foods
Classic Persian cuisine calls for two main dishes: mahi and sabzi polo or even baghali polo.
Mahi is Farsi for fish. Iranians usually make some sort of grilled or baked fish that's been seasoned with Persian spices. I've seen all sorts of fish prepared over the years from tilapia filets to salmon to even whole fish. Bottom line, there has to be some kind of fish.
Remember that spring is also the time of rebirth, especially for nature. Fresh herbs and other seasonal foods become popular including parsley, cilantro, dill, mint, and lima beans.  Usually, these herbs are layered with Basmati rice in a pan and the rice is steamed until fully cooked.
I'll be honest with you. It's a long and tedious process to make some of these dishes. And sometimes I just don't have the time to make such elaborate food. That's why although today's recipe isn't traditional by any means, it still encompasses classic Persian flavors, making it perfect for Norooz!
This Lima bean hummus is super simple to make, requires only a handful of ingredients, and has all the flavors of Norooz wrapped in a creamy, simple hummus. Lima beans are a staple in baghali polo which literally means 'rice with lima beans.'
Remember, there's no reason to use only chickpeas for hummus. Hummus and other bean spreads are being made with all sorts of  beans and legumes like black beans, edamame, and other bean combinations. Why not use lima beans?!
If you're interested in other Persian foods to make for Nooroz, don't forget about my kuku sabzi!
Oh, and check out this fantastic guest post from The Saffron Life last year. Founder Shirin Shahin taught me how to make sabzeh (i.e. the little round grass plates you see in all the photos 🙂 )
Enjoy today's recipe, and may you have a happy Norooz!
 Photo Courtesy: Swix 
| | |
| --- | --- |
| | |
Cook the lima beans in a small pot of water until soft and tender. Drain and mash by hand or ideally in a food processor.

Combine all ingredients except for dried mint and continue to blend in food processor or high speed blender (I used my Vitamix). Scrape down the sides of the bowl/blender as needed.

Serve immediately, or chill for one hour. Garnish with dried mint before serving. Enjoy with your favorite raw veggies, crackers, bread (if you're not gluten-free), and any of your favorite dippers. This dip also makes a great spread for sandwiches and wraps.